After (Smoke Brush – Exhaust Smoke)
8 Atmosphere
7 Birds
9 Bokeh
4 Bubbles
1 Candlelight
1 Christmas Light Bokeh
6 Catchlights
12 Clouds
2 Cracks
3 Dandelion
2 Dust
6 Eyelashes
1 Fireflies
2 Feathers
15 Foliage
2 Fluff
5 Fur
11 Grass
13 Hair
4 House Lights / Reflections
4 Icy Windows / Icicles
22 Lighting Effects
1 Lightning / 3 Moon
1 Lip Shine
1 Maple Leaf
5 Rain
5 Smoke / Fog
9 Snow
2 Snow Bokeh
1 Snowflake & 1 Snow Pile
12 Sparkles
2 Splashes
4 Stars
14 Textures
✔️ Easy to customize
✔️ Adds the WOW factor
✔️ Endless creative possibilities
✔️Creates depth and mood
✔️ Unleashes the artist in you
*A Basic Working Knowledge of Photoshop Recommended
Classic Deluxe Brush Collection comes with comprehensive video tutorials
Eyelashes, Feathers, Light Bokeh, Icicles
Cracks, Dandelions, Candle Light, Christmas Bokeh, Dust
WHO CREATED THIS PHOTOSHOP BRUSH COLLECTION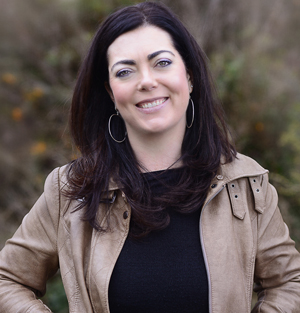 ShellAnne O'Donovan
Photographer and Educator
I'm a photographer, educator, and creator of editing tools for photographers. All this happens in the beautiful, Co. Wicklow, Ireland. I am also co-founder of Master Creative Photography, where we teach Children's Fine-Art Lifestyle online workshops. Photography makes my heart beat and compositing makes me come alive! Nothing gives me greater joy than helping Photographers understand Photoshop and all that is possible using overlays and brushes.
Frequently Asked Questions
What do I need?
High-Speed Internet for Video Streaming and Photoshop CS2-CS6 or Creative Cloud!
How do I access my Brush Collection?
When you make the purchase you'll receive login and password details to sign into your account. You will find links to download your Brush Collection as well as your mini-course Tutorials.  You have lifetime access to these.
How do I use the Brush Collection?
We have provided Tutorial Videos showing how to edit photos in Photoshop using the Brush Collection.